Am 05.07.2016 wird PETER OTTO vom UCSD eine Präsentation zu "Beamforming" im SeaM-Werkstattstudio halten.
Beginn ist 13:00 h
SCULPTING AUDIO SPACE : INTERPOLATING NEAR-FIELD / FAR-FIELD AND OTHER
RECENT EXPERIMENTS
Peter Otto talk will focus on new techniques explored in combining near field and far field spatial audio. Clips and examples will demonstrate the potential of near field trans-aural beam-forming, which was recently deployed in a new ?4D holographic theatre? experience in Santa Clara California. Other techniques from the Spatial Audio Lab (Spatlab) at UCSD will be discussed and demonstrated. Participants will be familiarized with new techniques and applications as indicated above, as well as new binauralization techniques developed for Google Spotlight Stories.
Beamforming ist ein Verfahren zur Positionsbestimmung von Quellen in Wellenfeldern (z. B. Schallfeldern). Entsprechende Vorrichtungen werden auch akustische Kamera, Mikrofonarray oder akustische Antenne genannt. In der Akustik wird Beamforming meistens dann eingesetzt, wenn Messungen in der Nähe des Messobjektes nicht oder nur mit großem Aufwand möglich sind, wie z. B. bei landenden Flugzeugen oder vorbeifahrenden Zügen. Daher wurde in der einschlägigen Literatur auch schon der Begriff "akustisches Teleskop" eingeführt. Die Mikrofonanordnung erfolgt dann meistens auf einer ebenen Fläche. In der Regel werden ringförmige, kreuzförmige, lineare, spiralförmige oder quasi-zufallsverteilte Arrays eingesetzt.
PETER OTTO: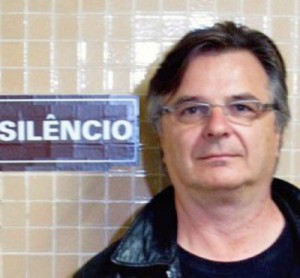 Peter Otto is an expert in the language and aesthetics of musical and media expression, and also accomplished in advanced hardware/software design and engineering, including instrumentation and facilities design, systems and networking applications, and a wide array of media technology research and development areas.
Classically trained in musical performance and composition, he completed his graduate work at California Institute of the Arts in Los Angeles in 1984, and continued there on faculty for several years. His vitae includes long associations with seminal figures Morton Subotnick and Luciano Berio, as well as studies and collaborations with Pulitzer Prize winners Mel Powell and Roger Reynolds. He currently holds appointments at UCSD as Technology Director on the Faculty of Music and as Director of Research & Development in the Sonic Arts R&D group at UCSD's CalIT2, established in 2009. As an educator he is a founding faculty member and advisor to UCSD Music's highly regarded Interdisciplinary Computing and the Arts Major (ICAM), a program which has produced top performers in the nation's most advanced digital media industries and leading universities. As a hardware designer he invented the first digital audio workstation control surface (Waveframe's Contact MIDI Panel), designed the hardware-based spatial audio system TRAILS, and more recently designed audio systems for CalIT2 (StarCave, HiperWall and other systems). Audio and music facility credits include CalIT2's Spatial Audio Lab (Spatlab) and collaborative designs for CalIT2's Black Box and Digital Cinema Theatres, and new systems and studios at UCSD Music's new Prebys Music Center (Experimental Theatre and other systems). Other design work includes advanced research projects in high-definition multi-channel audio streaming and production systems, most notably for CineGrid, a networked ultra-high-definition digital cinema R&D consortium. Research sponsors and collaborators include SkySound (LucasArts), Qualcomm, Inc., Cisco, Meyer Sound Labs, National Institutes of Health, HMC Architects, CineGrid, Walt Disney Productions, NTT, Biamp, Google, Comhear, Kyocera, NASA, NSF, Cubic, Harman, DTS, and others. In software design, Otto has written software for diverse applications in multi-channel and spatial audio, including binaural and multi-channel sound design environments and utilities, and a variety of spatial audio imaging packages. An entrepreneur, he has founded two software companies and consulted for top tier firms in the private sector. His performance design work has been heard in major American, European and Asian venues such as Carnegie Hall, Juilliard, Los Angeles Philharmonic, SIGGRAPH, Theatre Olympics (Japan), The Holland Festival, Foundation Maecht (Fr.), Santa Cecilia (Italy), Barbican and Royal Albert Halls (London), Ars Electronica (Austria), and many others.
source: department of music // UCSD